No hardware. No software. No apps. 100% Legal.
Ready to start Recording?
Dial our phone number, then enter the phone number you want to call.

Nothing to download or install. Works instantly using any home phone or cell phone.
Our system will immediately
connect the call.

The recipient will see any phone number you want on their
CallerID.
Hang up
when you're done.

You will immediately receive an email with the recording.
Lawyers
Record your legal calls for later reference. Have proof when you need it.
Contractors
Record all of your discussions to avoid he-said/she-said situations.
Realtors
Record your calls to keep track of what offers were made.
Doctors
Record instructions and advice given to patients for reference later.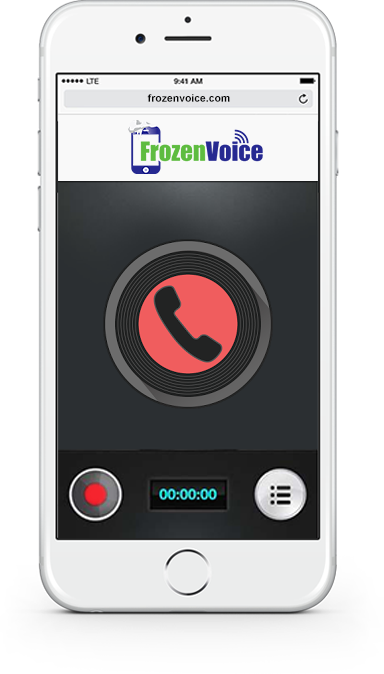 Landlords
Record calls with tenants to avoid disputes.
Personal Use
Keep track of marital/parental/relationship disputes.
Salesmen
Keep track of all business dealings and review later for reference.
Accountants
Keep records tax discussions and timelines.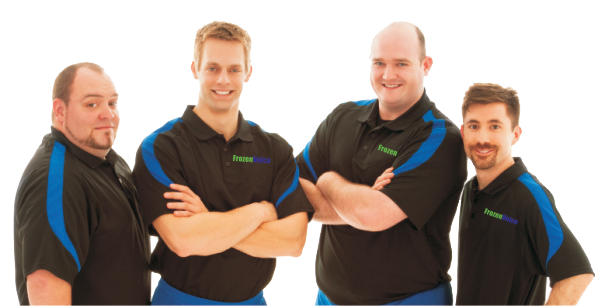 FrozenVoice.com has been created to give everyone access to the same recording capability that only multi-million dollar companies have, and to do it much easier, and less expensive. We even take this one step further by giving you these capabilities from anywhere you want, plus custom Caller ID technology to give you complete and total control while you're on the go.
Our staff has over 100 years of combined experience in internet/telephony programming and security. We have been providing revolutionary and innovative programming solutions since 1998.
No confusing plans to choose from with different options or limited features!